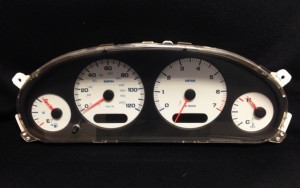 Are you having problems with your speedometer, tachometer, gas, oil, temp gauges, etc? We repair late model gauges where they are sticking, reading incorrectly, fluttering, etc.
We have the solution for you. Call us at —
A general list of what we do in our Gauge Cluster Repair and Restorations
Repair, Calibrate and Restore the Speedometer
Repair, Calibrate and Restore the Tachometer
Repair and/or Restore all small gauges
Repair and/or Restore the Clock
Restore all gauge faces as needed
Install new glass and/or other lens components as needed
Extensively bench test before shipping back to customer
D&M Restoration
864-254-9989
Carpet at competitive prices!!! Check Carpet section for availability and prices on our online store!